In this series, we share some of the inspiring stories of how WordPress and its global network of contributors can change people's lives for the better. This month we feature a website builder from Nigeria, who uses the open source WordPress platform to support his family and to share learning with others in his home country and beyond.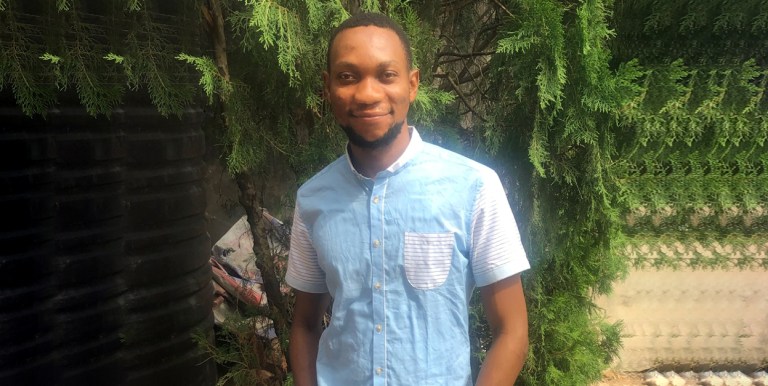 Creating a life in the WordPress Ecosystem
Collins Agbonghama started his journey to becoming a web developer by reading the football news headlines on a friend's mobile phone. His fascination with development and learning continued to grow, and he now makes a living using WordPress and the web.
Read on to discover his story, which shows with creativity and determination you can create products and make a living using WordPress.
Starting web building on a phone
Collins began his exploration of the internet while attending Secondary School in Nigeria, or High School as it is known in some other countries.
A friend at the school had a simple mobile phone which could browse the internet. Collins had his first introduction to the World Wide Web through access to this device. He became hooked by reading headlines on a sports site about a famous English Premier League Football Club, Chelsea, a soccer team which he has long supported.
"Being a very inquisitive person, I wanted to learn how the web works as well as have my own website. I was able to buy a classic mobile phone through the menial jobs I did after school," he said.
His first website was a wapsite or Wireless Application Protocol site optimized for mobile devices.
He took to Google to learn how to actually build a site. He discovered he needed something called an 'email address' to sign-up for site builders. Google Search came to the rescue again, and he created the first email account for his first website.
A desire for a website was the catalyst for further learning, starting with HTML and CSS from an online provider. His interest in building sites with more advanced tools grew, and then he came across WordPress.
Using his savings, he bought the cheapest hosting plan from a local Nigerian web host. He installed WordPress and started writing tutorials for a mobile device platform. He built the site, created the lessons, and started his entry into WordPress all on a mobile phone.
This led to him having the confidence to start building sites for others, and he was able to earn a small income from that.
Collins said: "I couldn't go to the university because of my precarious financial situation. I continued to do menial jobs during the day and started learning PHP in the evenings and at night using my mobile phone via online learning platforms."
He was later able to get an old laptop, which helped him access ebooks to learn more and practice his coding.
Keen to share this learning, he started blogging about what he was learning on his website.
Collins said: "I later took up a job teaching children at a school primarily because I got tired of the menial jobs and wanted to earn enough to take care of my internet data plan. After a while, I became fairly proficient in PHP and even took up a job to build a school management system."
Using WordPress to make a living
Collins' blog wasn't making money through advertisements, but he discovered opportunities to write tutorials for other platforms.
"I started writing PHP and WordPress development tutorials and got paid a few hundred dollars per article. In Nigeria, that's quite a lot of money. I was able to improve the life and wellbeing of my family and myself," he said.
After getting into a higher education program to study computer science, his life dramatically changed. He decided to stop writing and began to focus on building and selling WordPress plugins. His first one was a user and profile plugin for WordPress sites.
"Thankfully, after a year, it started making enough revenue for me to live pretty comfortably here in Nigeria because the cost of living here is relatively low," he said
Today, Collins has several plugins which have given him a sustainable source of income. He's also a Core and Translation volunteer contributor to the WordPress.org Open Source project.
"I am also thankful for the community. I have made lots of friends that have been very supportive and helpful in my journey."
He added: "I tell people, life won't give you what you want. You demand from life what you want. You make these demands by being determined and never giving up on your dreams and aspirations.
"If you are poor, perhaps because you came from a humble and poor background, it is not your fault. You can't go back in time to change things. I implore you to be strong, determined, and work hard."
Meet more WordPress community members in our People of WordPress series.
Contributors
Thanks to Michael Geheren (@geheren), Abha Thakor (@webcommsat), for writing this feature, to MeherBala (@meher) for follow-ups and photo-editing, and to Chloe Bringmann (@cbringmann) and Nalini Thakor (@nalininonstopnewsuk) for the final proofing. Thank you to Collins Agbonghama (@collizo4sky) for sharing his Contributor Story.
Thanks to Josepha Haden Chomphosy (@chanthaboune), Topher DeRosia (@topher1kenobe) and others for their support of this initiative.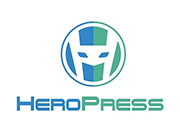 This People of WordPress feature is inspired by an essay originally published on HeroPress.com, a community initiative created by Topher DeRosia. It highlights people in the WordPress community who have overcome barriers and whose stories might otherwise go unheard. #HeroPress